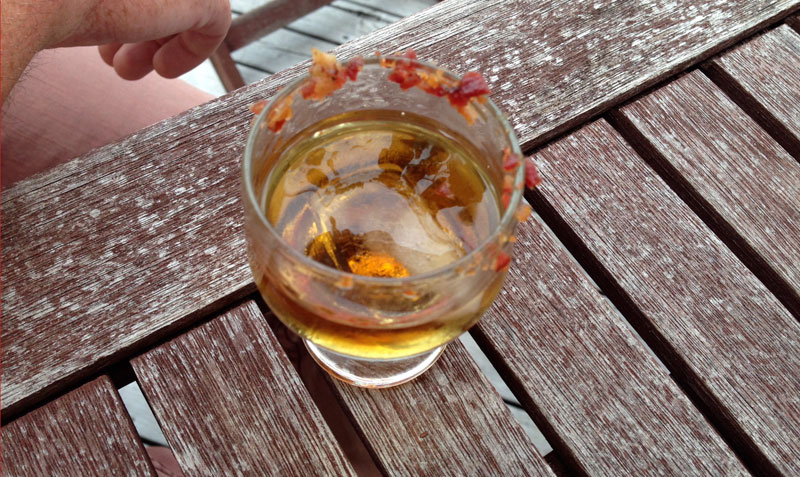 Today was pancake day and a new cocktail was invented. It contains:
Canadian Club whiskey
Maple syrup
Lemon juice
Ice
Bacon (finely chopped for rimming the glass)
You can figure out the quantities yourself, it's a pretty relaxed drink.
Pancake day is a wonderful new day which was made in honour of having an excess of maple syrup. People arrived, pancakes were eaten, after a while a shot of syrup was drunk and then mixing it with alcohol seemed the obvious next step. Syrup, whiskey and lemon was found to work very well together, but it needed something else. We wanted it to be more canadian.
Grinding bacon into a powder for rimming the glass was an ingenious idea from Tam, who happens to be vegetarian so was unable to experience the beauty of what she had created. Unfortunately powdering bacon wasn't something we could do so it was finely chopped instead. Getting the bacon to stick isn't easy because of the grease, it would be good to find a way to get it to be drier. We used maple syrup on the rim first to help the bacon stay on.
Does it taste good? Fuckin eh