It's decorated with:
Chocolate icing
Crushed up chocolate Oreo cookies
Ferrero Rocher
Maltesers
Pocky for the pipes
Fondant road cones
CAT plastic construction vehicles
The 'Flammable' sign is printed from the computer
For my son's second birthday his cake had to be something to do with construction vehicles, he is obsessed with them. When I looked through google images for ideas I thought doing a construction site with toys for the vehicles was the best option for a few reasons:
It didn't look too hard
He could keep the toys afterwards which he would love
I was worried if I did a cake that was shaped like a digger he might get upset when it got cut up, the construction site wouldn't have this issue
I'm happy with how it turned out, my son was really happy when he saw it. The only thing was he didn't actually eat any of it, he only wanted to play with it. When I asked him the next day if he wanted some cake he went and got his diggers and brought them over to play with it again – and still didn't eat any of it.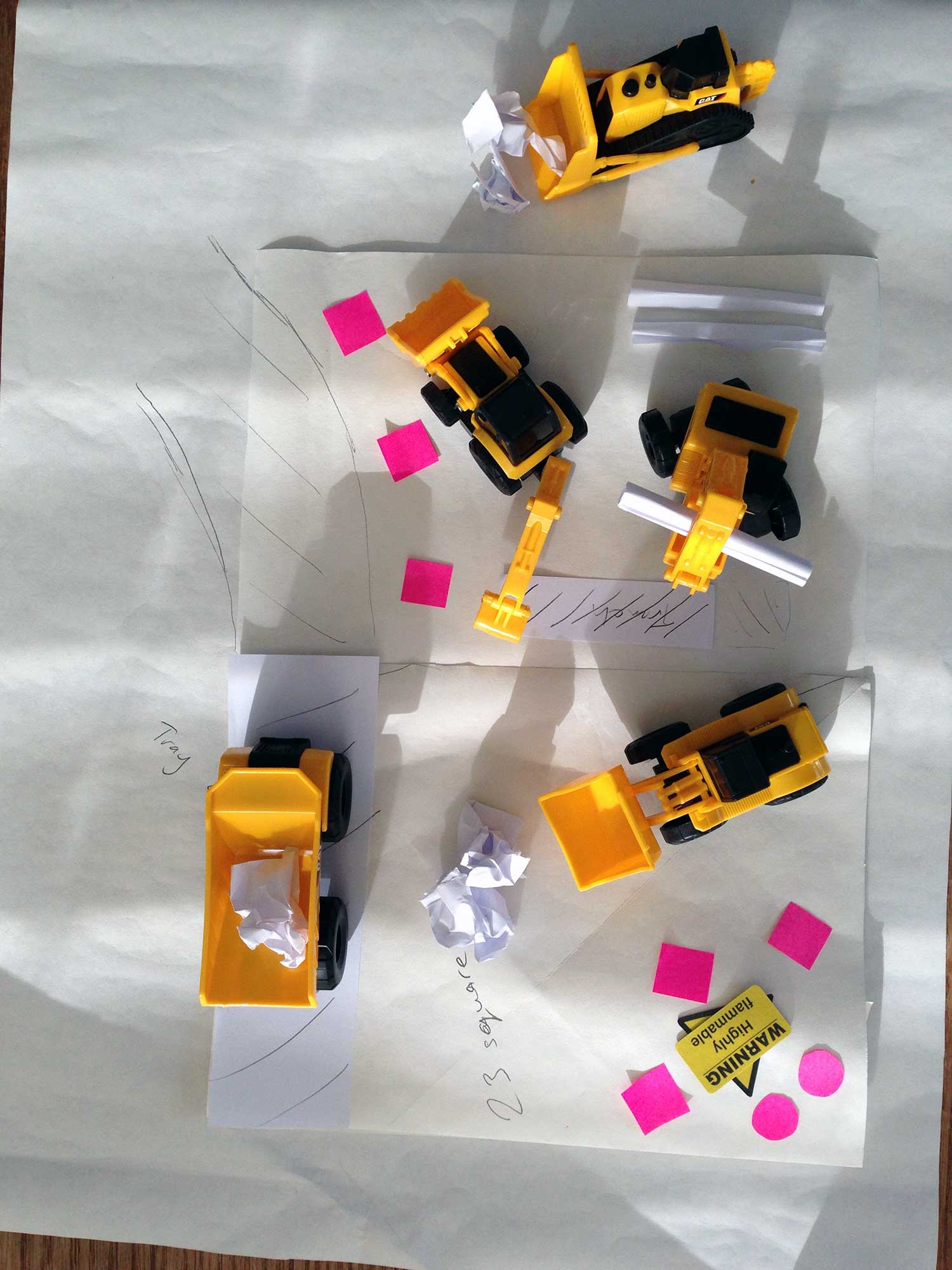 My husband helped to plan and decorate it and my Mum baked the actual cake for us. My husband is a civil engineer so when we were looking through photos on google images he kept pointing out how some of the construction sites didn't make any sense. We sat down for a planning meeting to make sure the site was well set up. We didn't want to make the cake giant and 5 vehicles is a lot to fit in a small space so we couldn't get it to be a very realistic site. But planning it with paper the same size as the cake tins helped a lot to decide what to do.
The road cones were made from fondant, I shaped them first and then painted them with food colouring to make them orange.