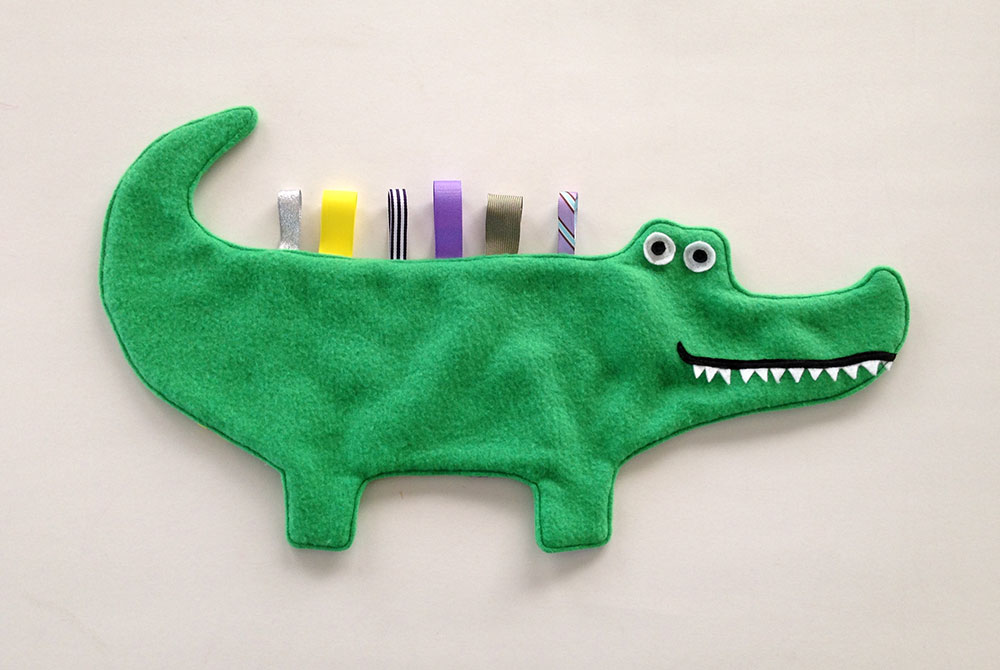 I'm still new to the idea of making things while having a small baby. Not having any free time means making things is very difficult (and posting them here takes even longer – I did this a while ago). So this was a new approach for me: no thinking, just make it. Sounds too much like an inspirational slogan but I'm going to go with it for a while. I normally spend ages thinking things through, figuring out what I need, getting things and then finally making. The design process was this: I want to make a blankie thing, look on pinterest for ideas, taggie blankets seem popular but I don't want it to be a boring square, I like crocodiles, crocodile taggie blanket it is! It was also made entirely with things I already had.
The only time things got a little crazy was when I decided to put ribbons on the back to make it less boring. I thought it was a good opportunity to try out some of the exciting stitches on the sewing machine I had recently got. Turns out they don't all work on slippery ribbon with a stretch fleece. Much swearing and unpicking ensued.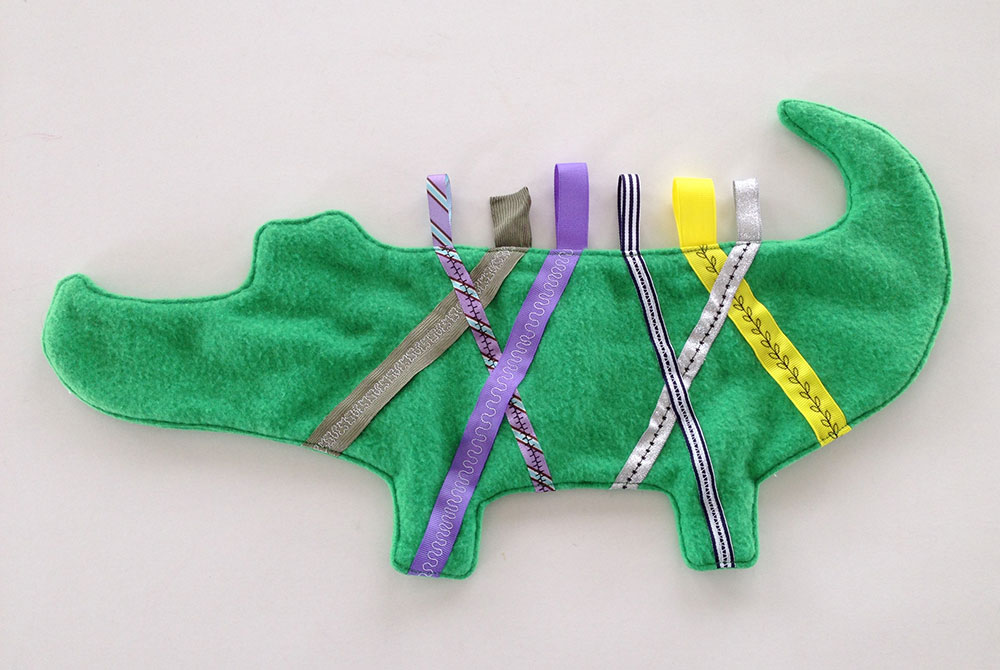 It's not the biggest hit but it gets chewed a decent amount so I'm pretty happy with the result.