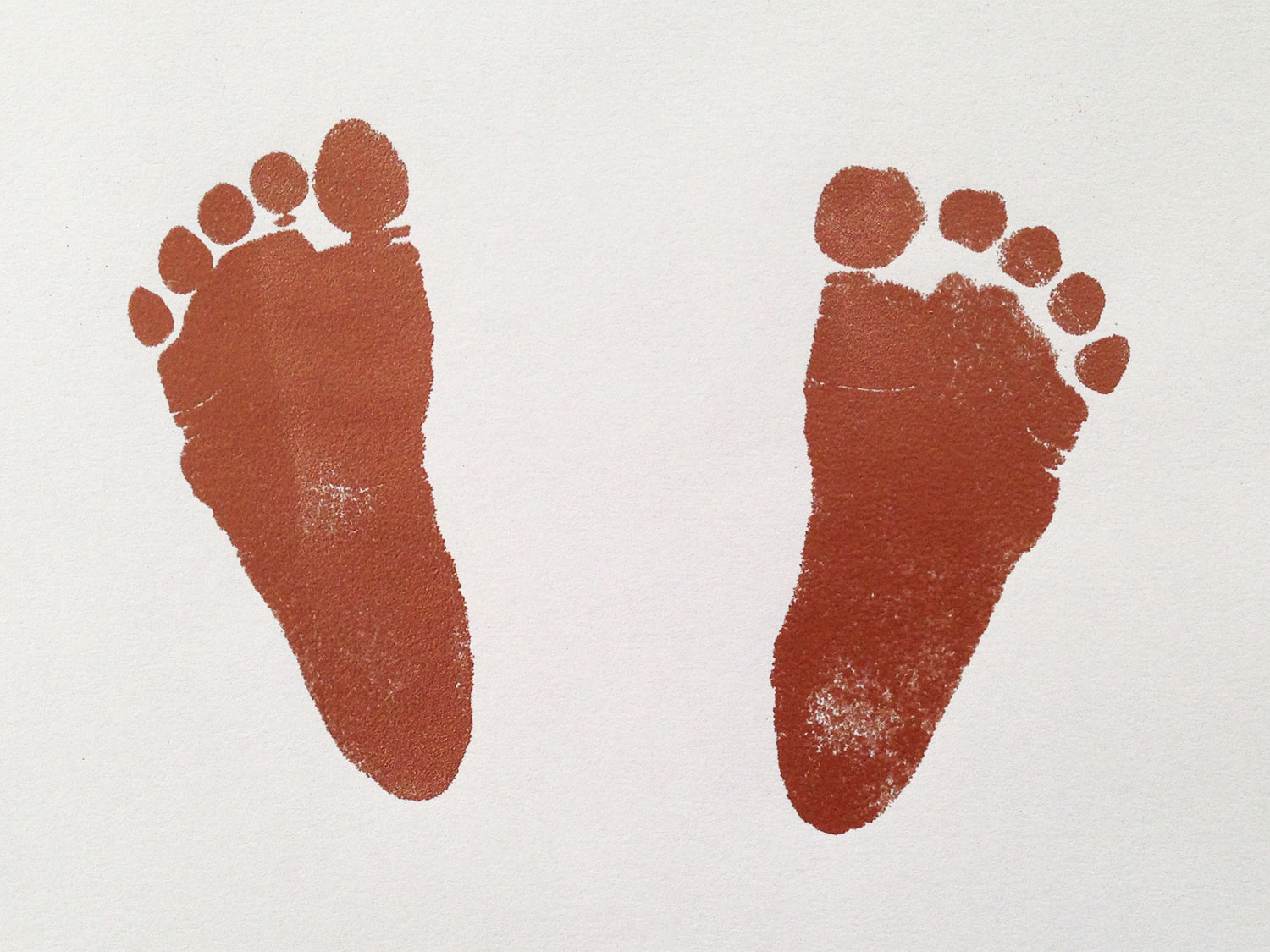 I'm just going to start this with how I set the embossing powder because I had trouble finding anywhere on the internet that said how to do it without a heatgun tool. If anyone else out there is like me and doesn't want to spend $60 for a heat gun, I used an iron and it worked pretty well. I made sure it wasn't on steam and didn't have any water in it then held it about a centimetre above the paper until I saw the powder had melted.
Some time ago I did a baby foot print cast and I learnt that you can't do hand prints from newborns (they don't want to open their tiny little fists). My little boy is 7 months now so hand prints are possible, still not the easiest things in the world. The foot prints were really easy though, he has become much more co-operative than he was as a newborn.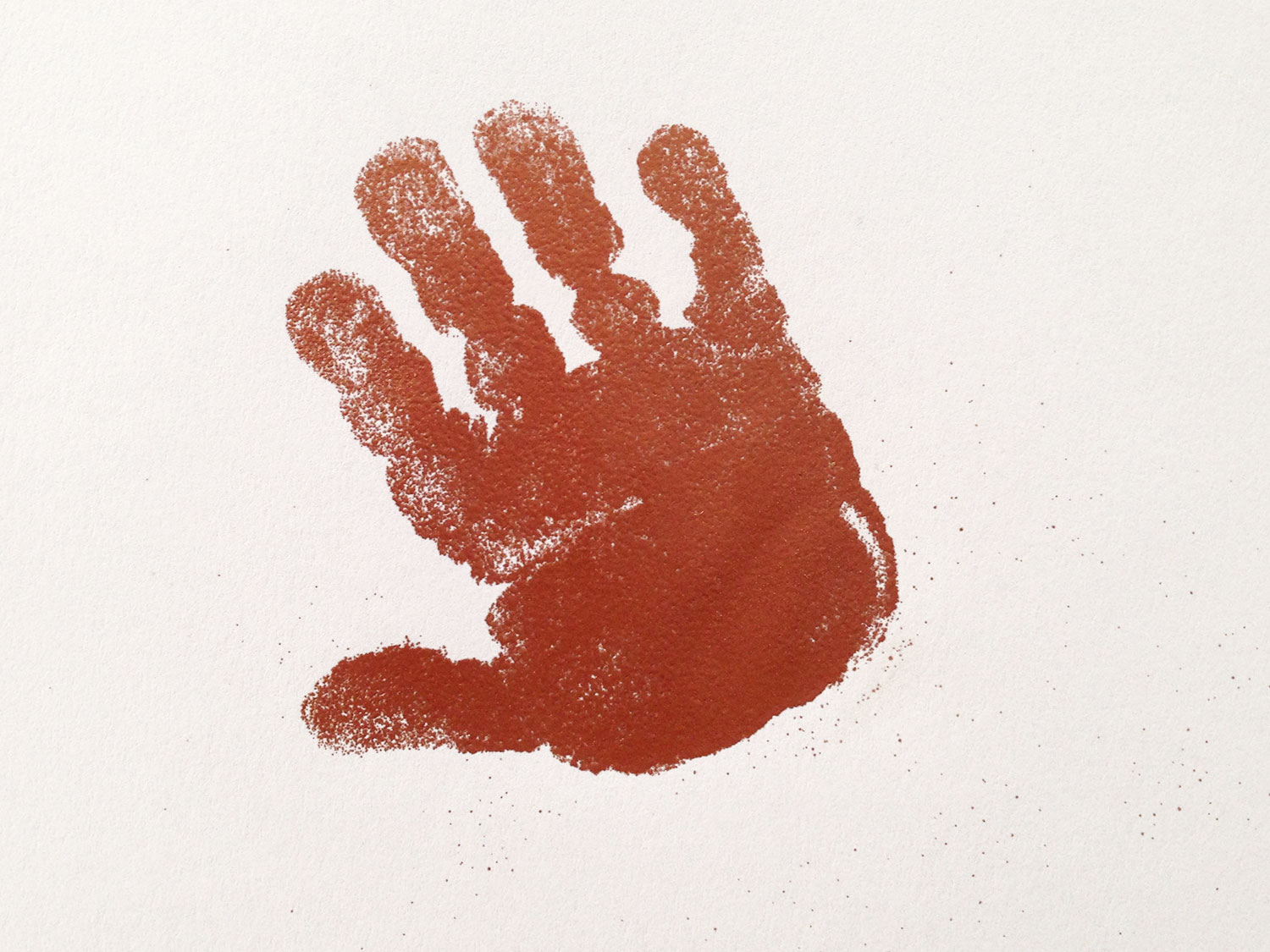 To do the embossed hand and foot prints I first spent ages stressing and googling for safe ink pads to do it with. I couldn't really find any answers so finally bought Ranger clear ink embossing pad, which the website had said was non-toxic. When it arrived it didn't say that on the label so I spent another wee while googling whether it definitely was non-toxic.
After I had finished doing my first-time mother stressing I got set up to do some printing. It's good to have a helper to hold the wriggly baby and stop him from putting his ink covered hands and feet into his mouth before we could wash them off. I'm sure there's heaps of embossing tutorials out there, so the quick version is:
put hand or foot onto stamp pad
press onto paper
sprinkle paper with embossing powder
then set powder with a heat tool (as I said earlier I used an iron)
They worked really well and I was very happy with them. I like the effect of the embossing quite a lot so might get some more colours and even splash out for a real heat gun.