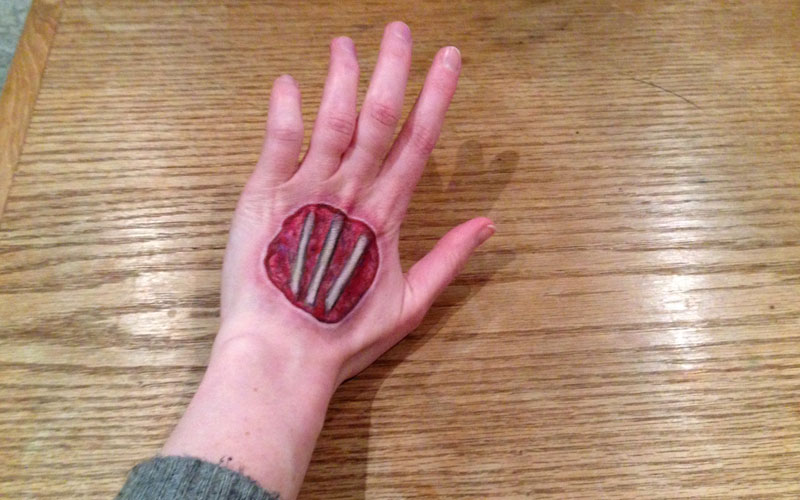 I recently bought some face and body paint from a special fx makeup store. They're amazing. Whenever I've used face paints before they've never gone on how I wanted them too. You couldn't blend the colours easily and they were greasy. These ones are completely different, they're more like a set of watercolours. You use a wet brush to get them started and you use less water if you want the pigment to go on stronger. They mix together the same as normal paints and they dry on your skin so you don't have to worry too much about smudging them. Can't really go in the rain though. These are the magical paints:
I like the trompe l'oeil style ones that look creepy and realistic. My first attempt was a stitched up cut and I was really surprised how well it went.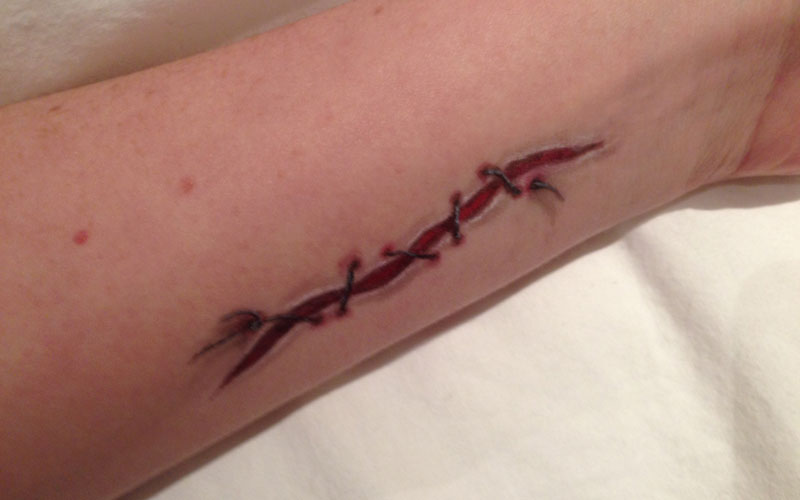 Then I moved onto ones where the bones were exposed. The back of my hand went ok because I could see where the bones were fairly well but when I tried my arm it didn't work out so good. I wanted the arm one for a costume so I came up with a way to plan the design that I think works really well.
I took a photo of my arm then overlayed a photo of a skeleton on it. I used Procreate on my iPad, but you could use photoshop or something like that too. Then I drew over it and turned off the skeleton layer when I was done. I didn't follow it exactly but having a plan to copy made it heaps easier when I did it with the paints on my actual arm.