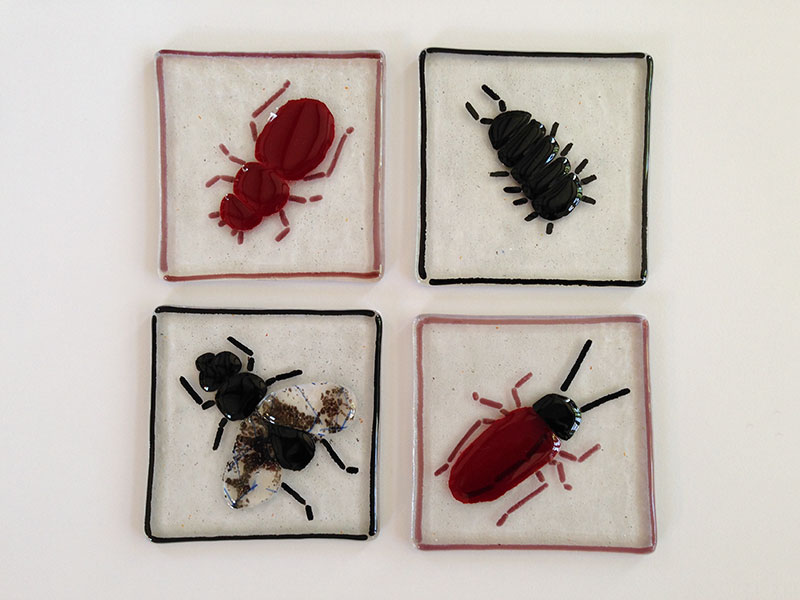 What's better than being on holiday? Doing craft while on holiday! So I was very happy when my sister in law (who I was visiting in Alameda, CA) suggested we go to a place where you make things from glass which then get melted together.
This is the place we went to. You choose what you want to make (jewellery, plates, various pretty glass things). They set you up with all the glass and tools you need. Then once you're done you leave it with them, they put in a kiln and you get it back in a few days all fused together.
To do it you have a clear sheet of glass as a base then you glue bits of coloured glass on it in the pattern you want. The glue is just to hold it in place until it's been melted together. There are a couple of types of glass to use:
Broken pieces that you can shape or cut and mosaic together
Little rods of glass, that's what I used for all the legs and antennae on my bugs
Ground glass that you can sprinkle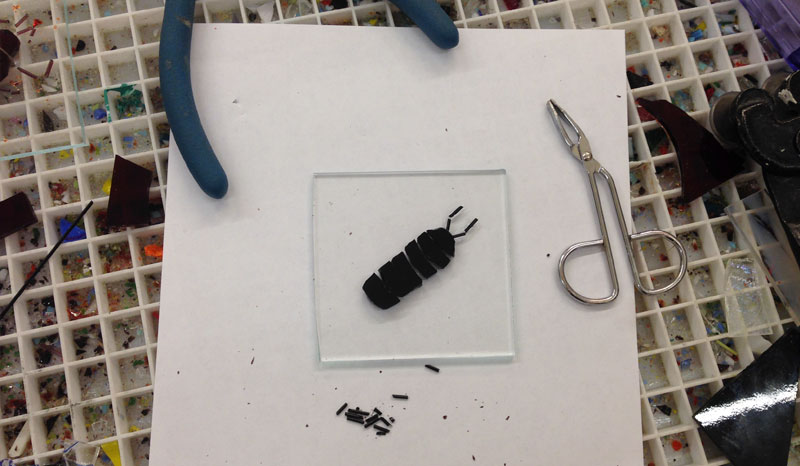 The one I did was coasters. I really wasn't sure if they would work, normally you use glass pieces over the whole thing which makes it all the same level. I only had the glass in the middle where the bugs were, so to try to raise the rest of it to the same height I used the clear ground glass around it. Once it was melted it did work out quite well, it's still a bit raised where the bug is but most cups go up a little in the middle anyway so I think it will work ok.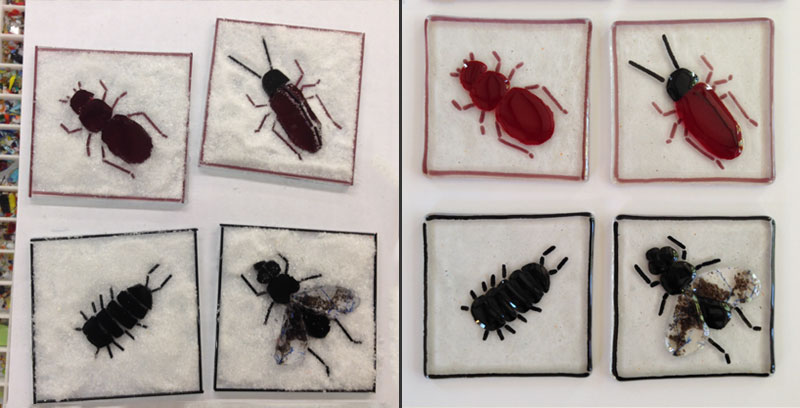 There's a scene in The LEGO movie where Batman says "If anybody has black parts I need them, okay? I only work in black. And sometimes very, very dark grey." That's what I kept thinking of while I was working on mine, there were all these beautiful colours of glass and all I used was black and dark brown. My sister in law did her one of birds so made good use of all the pretty pieces of glass and the iridescent ones too.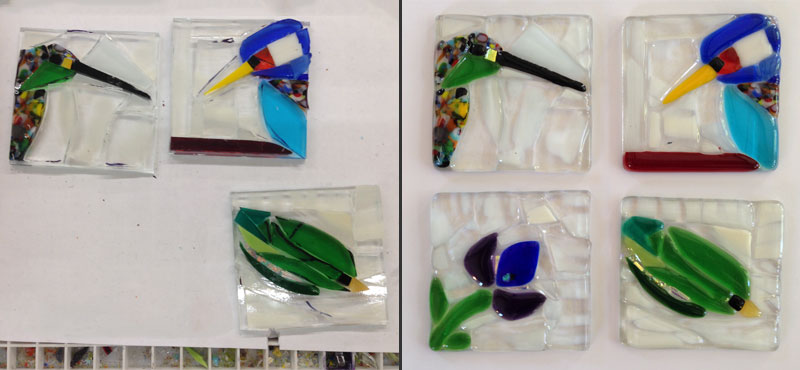 The one my mother in law did was a hanging vase, it's pretty cool how you do this. A piece of heat resistant cardboard kind of stuff goes between the pieces to keep the gap open when it melts down.