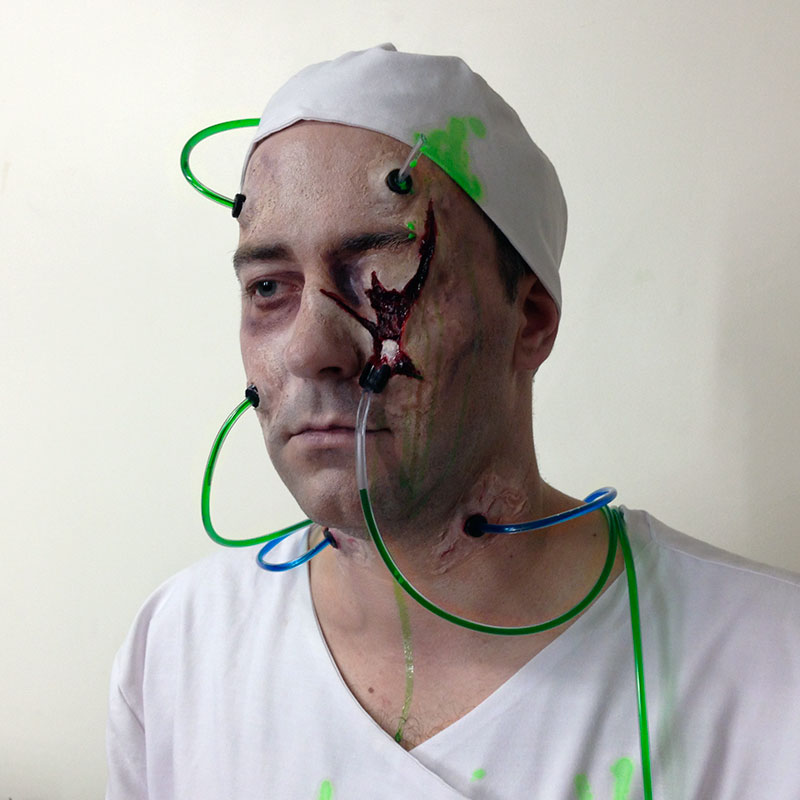 This is the final makeup for the course. On the first day we had been given a brief to create a character based on a theme, this is an explanation of what he is:
Theme: Resident Evil
Concept: The character is an escaped laboratory test subject. The experiment was to try to gain the positive aspects (don't die, extra strong and super badass) of the T-Virus without the mutations or zombification that normally occur. The antidote (green liquid) is constantly being pumped into the subject at the same time as the virus (blue liquid) to keep him in a stable state. The main lot of antidote goes into the brain while the virus is pumped into the veins in the neck to keep it circulating through the body. The subject has escaped but during a fight two of the antidote tubes have been severed. The virus is starting to take over so he is in a state somewhere between consciousness and becoming a zombie.
If you want to see the full process you can start reading from the beginning.